Where will GTA 6 be located? Rockstar North President once talk about a GTA World?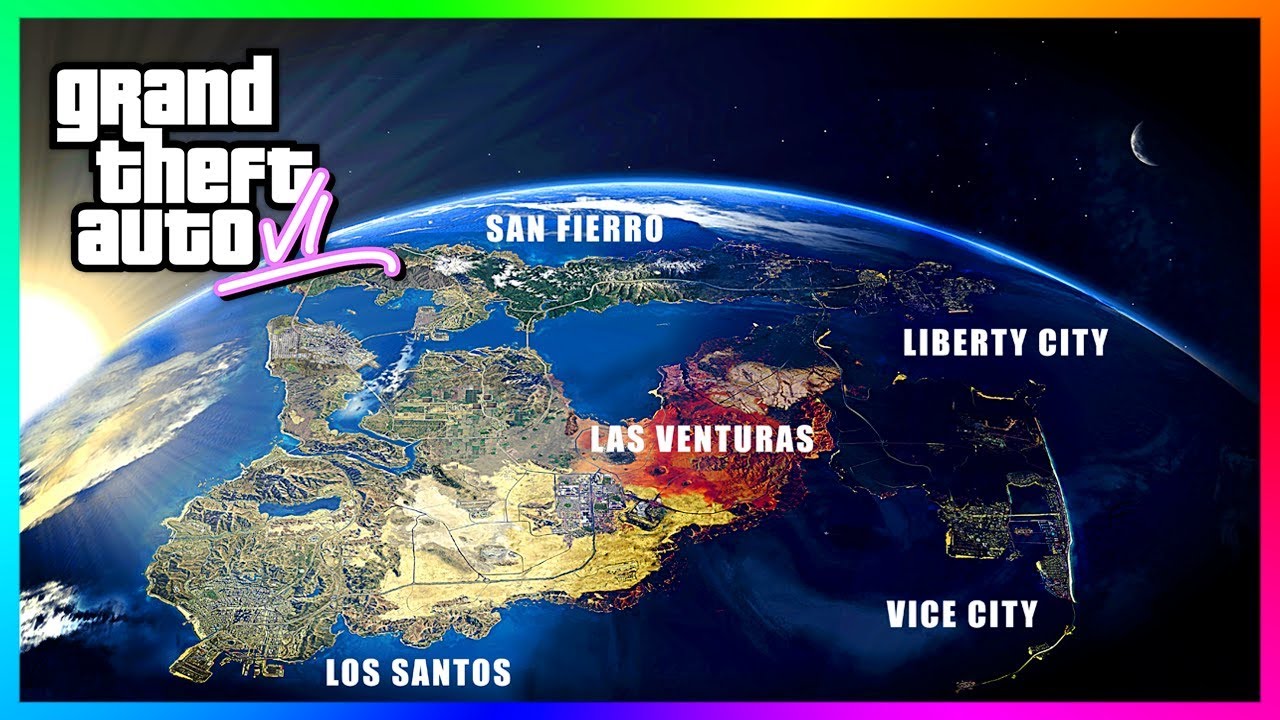 Where will GTA 6 be located? Rockstar North President once talk about a GTA World?
There is plenty of crazy and intriguing speculations which we will examine closely when the time comes, but let's begin with a bit of history. Till nowar, GTA games have been set in the locations listed below:
Liberty City – GTA 3, GTA 4, Lost and Damned, The Ballad of Gay Tony
Vice City – GTA Vice City
San Andreas / Los Santos – GTA: San Andreas, GTA 5
If history is repeated, we will probably see Vice City or Liberty City again… but it's may happen so that the game will set out to check completely new places, which, we think, taking into consideration what fans have come to expect because of GTA Online i.e. the world will just grow bigger. Rockstar's Leslie Benzies back in in 2013, via the YouTube GTA show GTAVoclock, said that the idea of GTA Online was "To grow this world until it's the world. We're just going to add on new things to it, new places all the time".
Right now we can see that GTA Online hasn't taken this path, with the recently released Doomsday Heist proving one of the most important updates of late, but we only got new interior locations, missions, and means of transport; not new cities or countries. Leslie Benzies parted ways with Rockstar North in Jan 2016 but had already been involved very little for more than a year before that, so it makes sense to assume that his influence was not very significant from mid-2014 and later on.
n the other hand, a lot of things that Benzies said in 2013 turned out to be accurate: "The only limitation is the size of the disc and how much memory we've got. We could, if we wanted, simulate the entire world, different countries, whatever". Rockstar may return to some of the familiar locations first, he said: "Whether we do that or not… but we've got a bunch of old stuff that we're toying with using". Vice City, Liberty City and Alderney are the first ones that come to mind, but we have to wait and see what really happens.
Even earlier, in Dec 2012, Benzies related Vice City to the concept of a 'GTA World', in a conversation with Digital Trends: "Of course at some point, we would like to have one big world containing all our cities and let the player fly between them and revisit their favorite areas, and in that context, reimagining Vice City would be very interesting."
---