Where the Grand Theft Auto 6 will be located?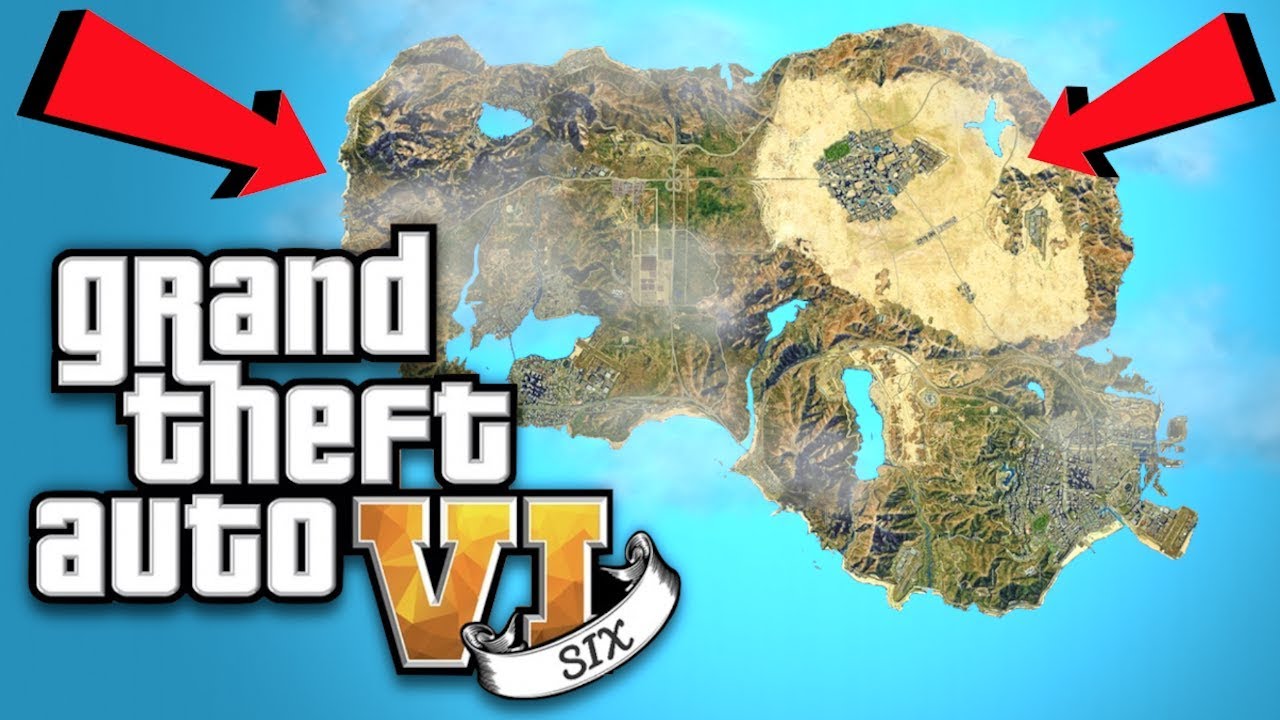 Where the Grand Theft Auto 6 will be located?
The much-awaited launch of GTA 6 remains a secret for now. However, that doesn't mean fans cannot talk about where the next Grand Theft Auto will possibly be located.
GTA 6 map
The next entry could be one of the most important games ever, that's a fact. We are talking about the map size and the magnitude of its launch. Surely there are many other elements that will determine how huge GTA 6 will be, still, there are few more important than the map itself.
This is why, the decision regarding where the game will be based is a crucial one. Rockstar cannot decide wrongly, and, if we remember their experience and excellent previous work, they will probably make the correct choice.
London, LA and, once again, Miami's imaginary Vice City have all been talked about at some point. Let's analyze what has been said and take a look at the variety of locations GTA 6 could set in.
Vice City: Miami
It is very possible that this city will be chosen as the location, simply because it is very logical. The imaginary Vice City is a very suitable location as Miami has proved to be exactly what is needed for the game in the past. Why change, if the perfect recipe has been found?
It also remains to be decided what era GTA 6 will be based on. Looks like majority of fans wouldn't like a GTA game based in the future; however, Vice City gives Rockstar an opportunity to return to the 80s. Rockstar may not be very willing though, because an older time period comes with certain limitations.
Los Angeles
Perhaps it seems a bit unimaginative to have one more GTA game based in LA. Still, given the success of Los Santos and GTA 5 it is totally possible that Rockstar will use the tried and tested formula that surely works.
It's also assumed that the GTA 6 map will be much better than previous ones. Thanks to the new generation of consoles maps will be able to be a lot bigger than what we are used to.
Then, of course, this means there are lots of possibilities thanks to the area of California. It would explain why Los Angeles is a good idea, if it is only a part of the map.
London
One of the most exciting rumors is GTA 6 setting being in the UK, London, to be precise. This would mean the first GTA game's step outside the territory of the United States since the last time in London, in 1999.
A London map would offer a totally different theme to the game and probably would be appreciated by the fans who would get excited about the novelty. On the other hand, just like in the case of Vice City, the drawback may outweigh the benefits.
Some of the passionate GTA players may dislike a game set in the UK and this poses the risk of pushing away a part of the GTA community. As we know, sticking with a location that everybody likes is a sure way to ensure popularity and good sales, even though it means nothing different can be offered to fans…
Dan Houser, the principle writer at Rockstar Games, revealed to The Guardian that GTA most likely wouldn't be the right franchise for Rockstar to try out a UK-based story with.
"GTA London was cool for the time," he agreed, meaning to the original Grand Theft Auto game. Then he said, "But games were more limited then. These days I think we would love to set a game in the UK, set in London, whatever, but I don't know if it would be a GTA game."
Chicago
Crime and gang wars have a long history in Chicago. A GTA game taking place in the 'Windy City' would give a new location to the series and offer an exciting background story.
Even if it lack glamour a little, especially when compared to parts of Los Santos, a Chicago map still would give a great opportunity to players to feel like what a gangster's life is like.
Most likely it is not one of the most likely alternatives, however, this option should be kept in mind.
All of America
Another admittedly unlikely-to-be-true rumor is that GTA 6 will take place in all of America. On the other hand, taking into account the rumored power of the PS5 and new Xbox consoles, it may not be as fantastic as it sounds at first.
Consoles keep getting more powerful with every generation. We can safely assume that new consoles will be able to handle not only two or three times larger maps, but even 10 times larger ones.
A game version of the United States would be very appealing indeed. It would enable the creators put all sorts of settings for the game and appeal to a wide variety of fans. What is more, it would generate lots of hype and thrill like never before in the history of a video game launch.
Apart from Rockstar nobody knows the exact date of GTA 6 release and where the game will be based. E may have to wait a while before we find out, and for now we only have speculations and rumors.
What are you ideas regarding where GTA 6 should be based?
---