GTA 6 will supports Virtual Reality Gameplay?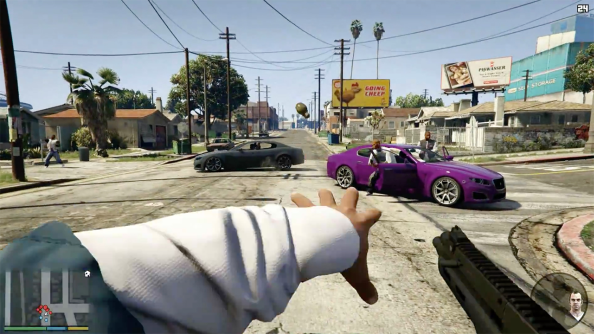 GTA 6 will supports Virtual Reality Gameplay?
When the GTA 5 came out it was a major event for gaming fans – GTA series installments rank among the most popular in the world. It comes as no surprise that the upcoming GTA 6 is most likely the most awaited game in history, and the release date of this game is something that every fan cannot stop wondering about.
Recently a new rumor related to the game started circulating. It has to do with Virtual Reality. There are rumors saying that GTA 6 will be compatible with Virtual Reality, and this is to say that players are likely to have the possibility to become a part of the game. This may sound like a fantasy right now, but remember that technologies are developing very rapidly nowadays – Sony, the company that makes PlayStation console, has announced that their next console will be compatible with Virtual Reality (VR). Moreover, the game's of competitors, Gran Turismo, have also made public knowledge of the fact that the upcoming installment of the game will support VR. This in fact means that developers of GTA have no other option but to launch a game that supports VR or to aim even higher.
When it comes to the expected launch of GTA 6, we hear plenty of rumors related to its features. The online version GTA V and the company in charge of the development of the series – The Rockstar Games – get more attention than ever. Fans are wondering if the game will be a blend of the former games with an extra ability for players to teleport between locations, or will it rather stick to the tried and tested path without major changes. Or perhaps we will get a totally new and exciting version, who knows.
Another much-discussed rumor is the place of the future game. Fans are talking about the possibility of moving the game from the United States to Japan or even United Kingdom. Still, the most often heard rumor is the one concerning a female as the main character of the game. By the way, players already have an option to select a female character in the current version of the game, but it is predicted that a female will be given a more central role in the upcoming GTA VI.
---