GTA 6 leaks: What we know about Grand Theft Auto 6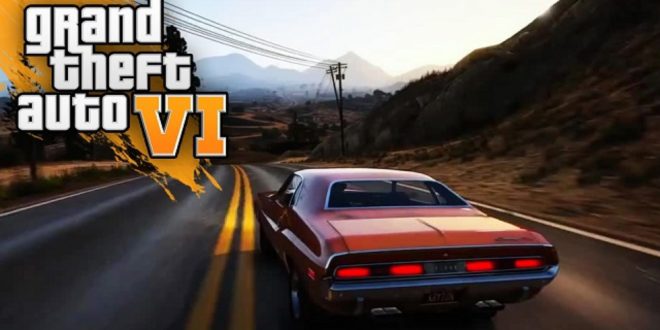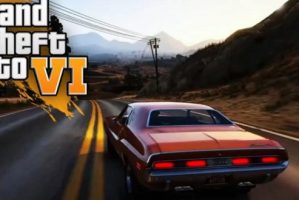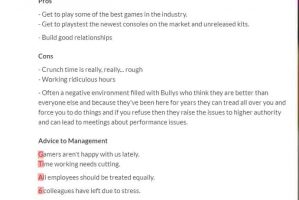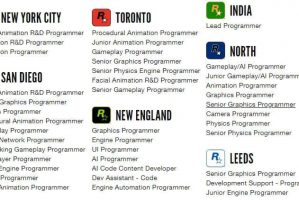 GTA 6 leaks: What we know about Grand Theft Auto 6
Grand Theft Auto fans have been talking about what new features GTA 6 could offer ever since GTA 5 came out. After a long-lasting silence, a number of leaks have revealed quite a few details.
Even with rumors going around, Rockstar has stubbornly kept quiet. Not many video game development companies manage to stay as mysterious as Rockstar because they really absolutely always announce game details when they decide to do so and don't give in to fans' pressure.
Nevertheless, GTA 6 is generating a lot of hype now, mostly because of several leaks that have come out. Some seem more reliable than others and even though some do appear trustworthy, it is important to keep in mind that none of the information mentioned in them has been officially confirmed.
Certainly, when GTA 6 is finally formally announced, we will all be extremely excited. Let's be honest, Grand Theft Auto 6 is almost a sure thing.
Rockstar job listings
The first hint about a GTA 6 release appeared in January 2019. Job listings with titles that made us think they could be linked to GTA 6 came up on the Rockstar website.
Additionally, job descriptions like "Work with others to expand our next-generation graphics pipeline including advanced lighting and rendering techniques, and special effects," had the sound of something related to designing games for the upcoming generation of consoles.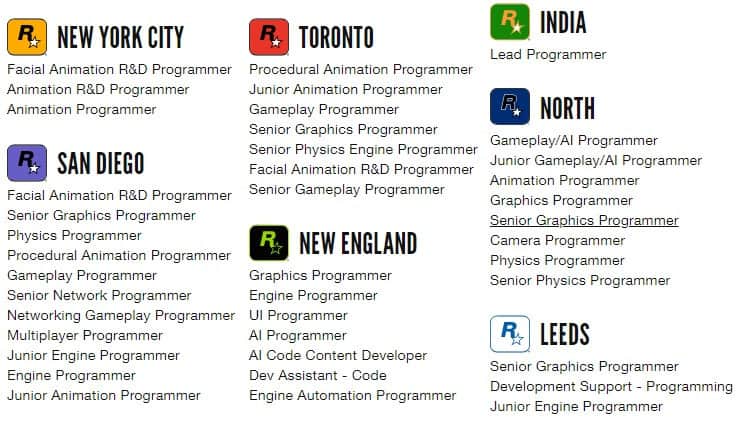 The only bizarre thing about those listings was the time when they appeared. It would make sense to believe that GTA 6 has been in development for a long time before this. On the other hand, these listings may be a result of ramping up the work on the upcoming game.
PS5 leaker
A very interesting thing happened rather recently. An unknown leaker, who shared PS5 details back in December 2018, turned out to have been right when Sony formally disclosed some Playstation 5 specs.
If we take into consideration the precise details of the leak, it is almost sure that this was legitimate and not just a lucky guess.
Interestingly, the leak also contained extra details such as the PS5 launch date (not finalized) and different games. Among the games was GTA 6.
Specifically, the leak claimed that the next Grand Theft Auto game would come out in the "holidays" of 2020 and that the leak's authors have not heard any news regarding PS4. This implied that GTA 6 would be only compatible with the latest generation of consoles.
One more very interesting point was the claim that GTA 6 would come with a one month's exclusive time gap to the PS5. It doubtful that Microsoft would let this to happen, but if it turns out to be the case, this would be extremely important news to the computer games' industry.
In addition, the leaker said that Grand Theft Auto 6 would be based on two large cities. Later leaks that we elaborate on below, suggest they were partially right.
Former employee confirms GTA 6 by accident?
The buzz regarding GTA 6 increased further when it was discovered that a former Rockstar staff member had included the game in their resume. To be precise, it said: "Create concept vehicles matching with real-world for [GTA 5 DLC] and upcoming [GTA 6]."
We cannot for sure confirm the truthfulness of this information, but we have to admit, it seems genuine enough. The fact that the resume was later deleted adds credibility to the claim, we believe the poster was warned about breaking the undoubted NDA that must have been compulsory.
Another anonymous leak
Anonymous leaks should always be listened to with a healthy dose of skepticism. Naturally, we admit that of all the leaks mentioned here, this one is most likely the most doubtful one…
On the other hand, one fact gives it some validity. As we have said, the post was removed shortly after it appeared. It is interesting because the post was left by a guest user, so Pastebin themselves must have removed it. Could be that Rockstar requested them to so.
The post said GTA 6 would be based on Liberty City and Vice City, taking inspiration from the east coast of the United States. One more leak below implies that Rockstar has plans to go farther than that.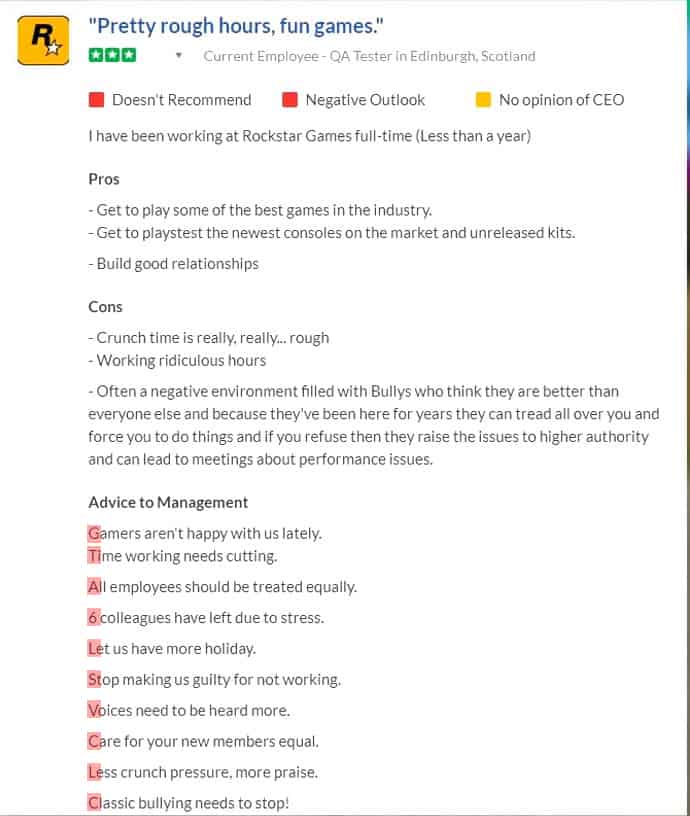 Glassdoor review discloses map details?
And now, the latest leak at the time of writing is probably the most legitimate. It also gives us very interesting details regarding GTA 6.
The leak appeared in the form of a review posted on the website Glassdoor. It's members have the possibility to review websites that they have worked for and can share quite a lot of details about the company.
This leak looks legitimate enough as Glassdoor asks for two forms of identification to prove that you have worked for the company you are talking about and manually check every post. Of course, this doesn't always guarantee the post is true; however, it does increase its credibility.
Because of the obligatory authentication, the leak's author couldn't share details of the game straight away. If he did so, Glassdoor wouldn't have published the review, and due to the identification requirement, the leaker would have had to violate the NDA.
So the leaker disclosed certain information as an acrostic passage of text. This means that the first letter of every sentence stands for something important.
In the advice to management section, the coded acrostic text is as follows: "GTA 6 LS VC LC". We can be almost sure this is supposed to mean that the upcoming GTA 6 will feature Los Santos, Vice City, and Liberty City.
We still have to wait and see if it is really the case. The major question regarding this leak is if the leaker is saying the truth, not what it means.
---