GTA 6: all the rumors in one place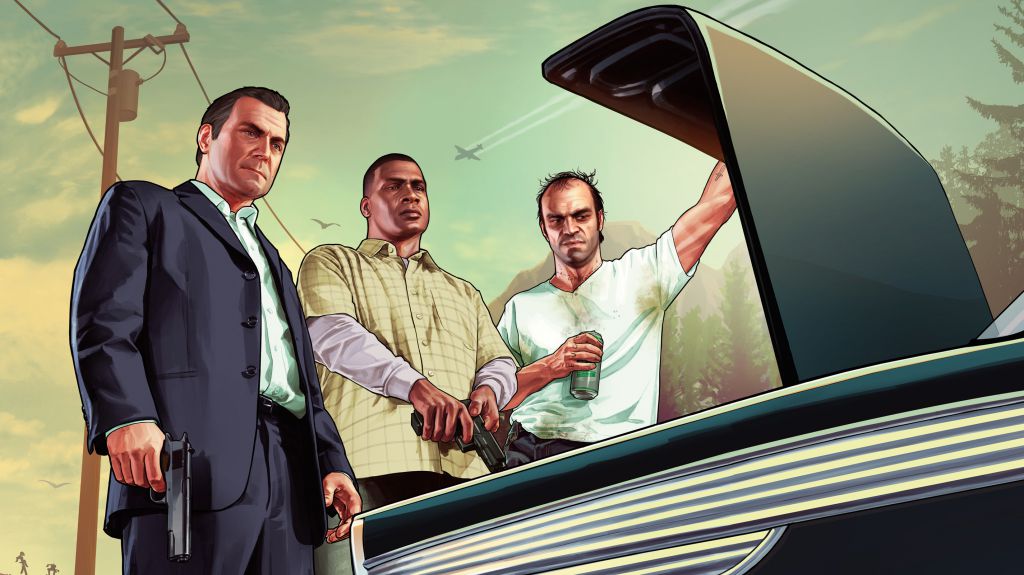 GTA 6: all the rumors in one place
Knowing that Rockstar has sold almost 110 million copies of GTA 5, a sequel to this hugeky popular franchise totally makes sense. Now that Red Dead Redemption 2 coming to PC, we are already thinking about what Rockstar is going to do after that, and most opinions agree that it will most likely be GTA 6. Considering that Rockstar's recent major games were mostly released four-to-five years apart, it makes sense to assume that GTA 6 will be launched in 2022/2023. That is, of course, if GTA 6 is the next project, instead of, say, Rockstar Table Tennis 2.
This would be well into the next console generation, so most likely Rockstar is preparing their upcoming game for the future technologies. Right now not much reliable information is available, on the other hand, the Housers as well as other Rockstar developers have hinted indirectly spoken about the GTA series — so we can try to fish out a few clues.
It looks like the game surely exists in some form. Not long ago GTA 6 appeared on an artist's who is working out of India, curriculum vitae. Rockstar now has one more large studio in India which used to belong to struggling Starbreeze, and this facts leads us to believe that Rockstar is recruiting new members in the art department for its next major game. On the other hand, a totally plausibly sounding in-game announcement that claimed GTA 6 was to be released in 2019 unfortunately appeared to be false.
Apart from the release date the most intriguing question is where (and when) GTA 6 action will take place. It all depends on Rockster's selection of city and decade. GTA 5's return to Los Angeles may suggest a return to Vice City. In an interview with Develop in 2013, president of Rockstar North Leslie Benzies mentioned Rockstar's trifecta of favorite GTA cities. This is precisely what he said:
We don't know what GTA 6 will be, but we've got some ideas. We've got about 45 years' worth of ideas we want to do. We'll pick the right ones. It comes from the idea first. Where it is going to be set is the first question. That then defines the missions; you're doing different things in LA than in New York or Miami. The map and story get worked up together, and the story is a basic flow of how it works out so you can layer the mission in.
These is something to be said about old GTA cities. Several years ago a Liberty City scene popped up on a Rockstar developer's profile, seemingly mocked up in GTA 5's engine. It is possible that it was just a technical test, or possibly an extract from a scrapped single player DLC, but Rockstar once mentioned the idea of having all their cities in one huge game. It is an enormous undertaking, but Rockstar is the kind of company that could totally do it.
There is another thing. Back in 2013, Dan Houser mentioned that London could actually be an interesting setting, despite the fact that the city is not a part of the Grand Theft Auto series. In his interview with the Guardian, Houser told them: "I think for us, my gut feeling is, GTA London was cool for the time, but games were more limited then. These days I think we would love to set a game in the UK, set in London, whatever, but I don't know if it would be a GTA game. I think there are plenty of great stories we could tell about the UK, great environments to showcase, great gameplay mechanics that could have a UK bent to them—I just don't think it would be a GTA necessarily."
So far this is the conclusion we make: nothing is hundred percent certain. There was one more interview where Houser hinted at the possibility that the upcoming GTA could differ significantly in tone and setting from its predecessors, even though it would be very strange to see the series set somewhere lese than the USA. "At the moment, it feels like GTA's DNA is contemporary-ish, American-ish, English-speaking-ish, because that's what it has been," Houser said to Polygon. "But that doesn't necessarily limit it to those, that's just what we've done so far."
Even more intriguing rumours regarding GTA 6 have been circulating. The Know cites an inside source that suggest the GTA 6 could be launched in 2021-2022. The rumour claims that the upcoming game will be take place in Vice City as well as in South America. A daring Christian Today rumour mentiuons the possibility of a 60s London setting and time travelling. Comic Book cited anonymous now-unavailable pastebin post that said that GTA 6 would feature a number of big cities connected by a vast stretch of land dotted by smaller towns. In this version the player begins as a pawn in the criminal world and ends up as the head of a drug-running criminal operation.
Interestingly, an anonymous Reddit post lists one of our writers as a source (We definitely do not possess any secret information on GTA 6, otherwise we'd share it with you). This post says that GTA 6 is being developed under provisional title Project Americas and the story will be set in Vice city and one more city modelled after on Rio de Janeiro. It's supposed to be set between 1970 and 1980 and the protagonist will be involved in the drug trade. It's possible that the game will include drug empire mechanics based on Vice City. According to this source, Netflix's Narcos is a huge source of inspirational material and the player's car will act like Red Dead Redemption 2's horse, in the sense that it will fulfill the purpose of a mobile storage and a means of transport. In terms of visuals the game will be more stylized compared to the very reality-like Red Dead Redemption 2 and characters will speak in their mother tongues (subtitles will be provided).
It is very probable that there will be at least some crime in GTA 6. We believe there will be something like Vice City with an upgraded version of GTA Online, which worked very well for GTA 5. No matter what GTA 6 is, we hope to get a PC version alongside consoles. If you're still having fun with GTA 5, take a look at our guide to the fastest cars in GTA Online, learn how to make money in GTA Online, or simply download some of the best GTA 5 mods and see how much more fun you can have with the game!
---