This GTA 6 leak contains plenty of new information that might be true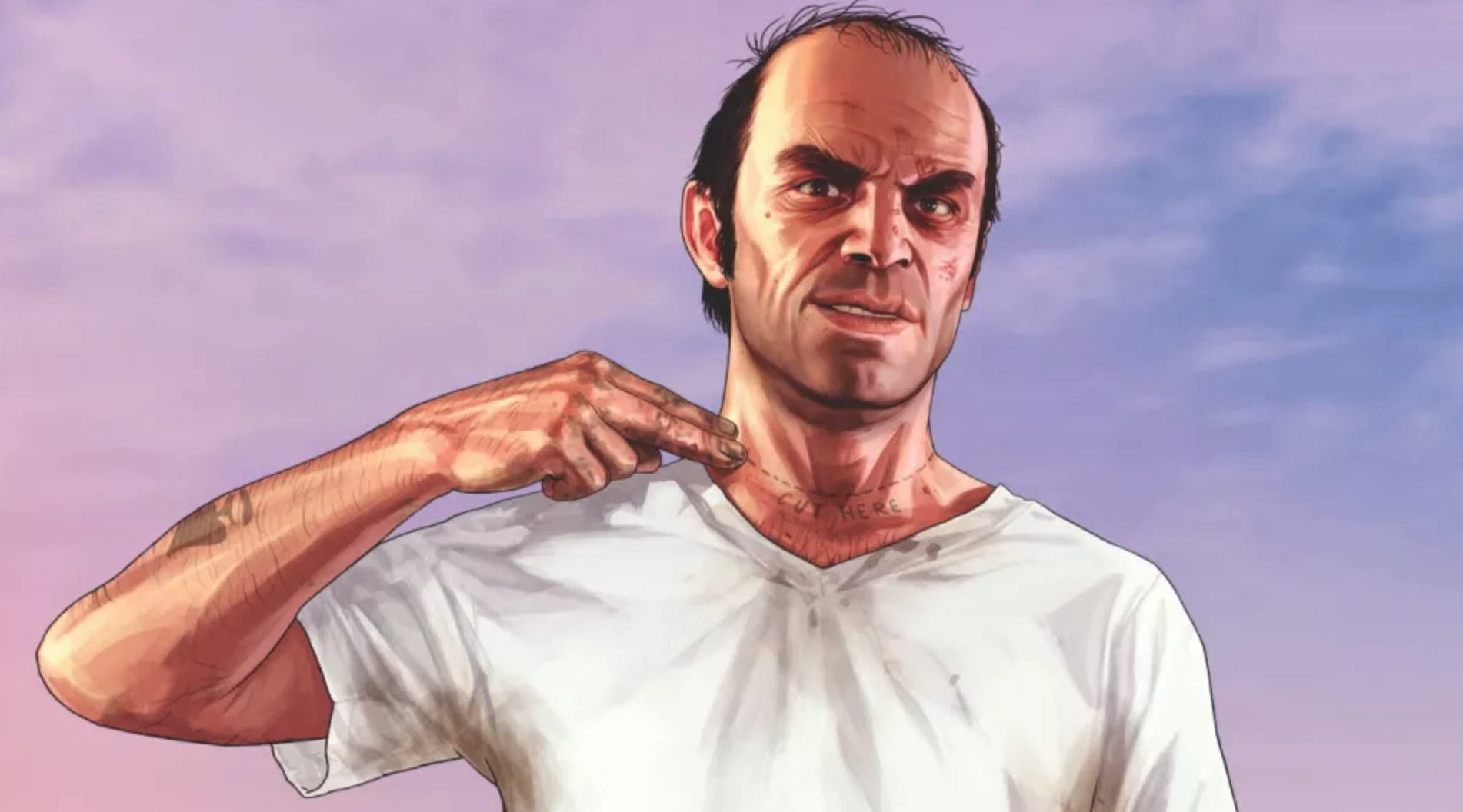 This GTA 6 leak contains plenty of new information that might be true
Perhaps GTA 6 has not been formally announced yet, but we all know it is coming sooner or later. In fact, the developer's tax return was a pretty good GTA 6 giveaway… Besides, the ongoing success of GTA Online is a solid guarantee that we'll have the franchise coming back – particularly as irt happens to be the developer Rockstar's biggest IP. Like Steven Ogg – aka Trevor from GTA 5 – said, the much-awaited next installment is coming "soon", according to him, Rockstar's "games take 7-8 years to make, do the math."
We agree this is not exactly a straightforward affirmation of GTA 6's existence, but it has definitely sparked hope in many fans' hearts. On the other hand, Red Dead Redemption 2  has been keeping Rockstar occupied for a while, and as Red Dead online keeps being updated regularly, that is going to be the case for quite some time still. All in all, we may have to be patient for a little longer before we get to have more fun with GTA. Having in mind that the release of next-generation consoles, e.g., the PS5 and Xbox Series X is set for the end of 2020, it is totally possible that GTA 6 will decide to take full advantage of the next-gen technology products.
Rockstar, as usual, keeps quiet regarding what awaits us in the highly-anticipated RPG, nevertheless, we've picked up quite some rumors circulating in cyberspace, besides some pretty imaginative theories put forward by the GamesRadar team. We are sure we will have to wait quite a long time till we finally hear any news about GTA 6 officially, so what you can do right now is check out the information below as we have summed up all that we know about GTA 6, from the number of playable characters it may have to possible locations, all this thanks to a generous flood of information from various sources.
This GTA 6 leak contains plenty of new information:
Do not automatically assume all of this is true, but the latest alleged GTA 6 leak appeared on Reddit. The user under the name of JackOLantern1982 was generous with details – all in all we have 23 of them, all related to Rockstar's upcoming game. The leak confirms that it's in development, moreover, it claims that its codename is Project Americas because the action will be set in a number of countries: for example, in Brazil, in a city that will look like Rio de Janeiro and Vice City in the USA. It will draw inspiration from Netflix's Narcos (which is a hugely successful series about the beginnings of the cocaine trade). We present the information from JackOLantern1982 right here, it's been edited to make it more cohesive, and you will also find details from a separate potential leak on Fireden.
The next GTA product has been in the works since 2012, but the production only really started in 2015, and even then the developers' team was concentrating more on Red Dead Redemption 2.
It's one more Rockstar Worldwide Production.
The current code name is PROJECT AMERICAS.
It will take place in both Vice City and a new imaginary location inspired by Rio de Janeiro.
Some linear missions will be set in Liberty City, but it will not be an open world (think Ludendorff in GTA 5).
The new game will combine realism and arcade and it will be less life-like compared to Red Dead Redemption 2.
There will be only one playable protagonist: male, not female, unlike some leaks suggested.
Set in 1970s-1980s.
Your character would be an aspiring drug lord-wannabe called "Ricardo". Another important character, named "Kacey" will be a part of the narrative. At the beginning you just do runs as a cocaine smuggler from Vice City to the new big zone in South America and gradually establish a network of connections with important drug lords and your career takes off. Multiple cities.
There will also be a huge prison important for the story of the game.
There is going to be a 'chapter' system like in a Tarantino film or Red Dead Redemption 2.
Weather will play an important role (hurricanes, storms, etc).
There will be buildings' and cars' changes as the time progresses. For example, exclusive, older, classic cars will become more pricey with times etc. Full economy.
Lot of similarities to Netflix's Narcos.
Expect a cool 70s/80s soundtrack.
A younger version of Martin Madrazo will make a cameo appearance as well as his dad who was an important drug lord back in the era. You get to work on a few missions for the Madrazo family, such as hits on rival gangs.
The way you will build your drug kingdom will be similar to Vice City Stories but on a larger scale. Imagine the GTA Online system and multiply it by 10.
You can only carry weapons on yourself. No option to have backup firearms in your back pocket, like Red Dead Redemption 2.
Your vehicle will resemble your horse saddle in Red Dead Redemption 2. Your equipment and tools will be stored in the trunk. You can also keep your body armor in your vehicle, and if you put it on, it will be visible.
There will be lots of subtitles, something like what you've got in Max Payne 3 and truly immersive, almost as if you were watching an episode of Narcos. In South America, mostly Spanish will be spoken. However, in Vice City you'll hear both languages – Spanish and English (more of the latter).
The story will touch upon such serious topics as HIV and the immigration crisis of the current times. There will even be a fictional character based on Fidel Castro etc.
Next-gen exclusively, not playable on PS4 or Xbox One [aka PS5 and Xbox Project Scarlett].
GTA 6 is what the developer is concentrating on at the moment, besides one more title (possibly Bully 2).
The game is still in Pre-Alpha so there could be changes to names, locations and other details.
No ETA on a launch date.
And now take a look at the leaks from Fireden, which we have edited for the sake of clarity too:
The game takes place in the contemporary Liberty City.
The start of the game is a lot like The Wire.
Police force is trying to break down a gang/drug ring that mostly operates around a nightclub.
There are four major characters, two police officers and two gangsters.
The plot then takes a sharp turn and moves to upstate New York, where it turns more like crime noir. Imagine Ozark and Breaking Bad.
It will much more dialogue than GTA 5 and some very unexpected crazy plot twists.
The main storyline later breaks down into two, the criminals play something like a crime kingdom building game (Fallout 4 meets the Sims), and the police officers engage in a more usual action game of LA Noire style.
The earliest possible launch date is around the holiday of 2021, but it's more likely it will be later, 2022 or 2023.
---