GTA 6 – What do we know so far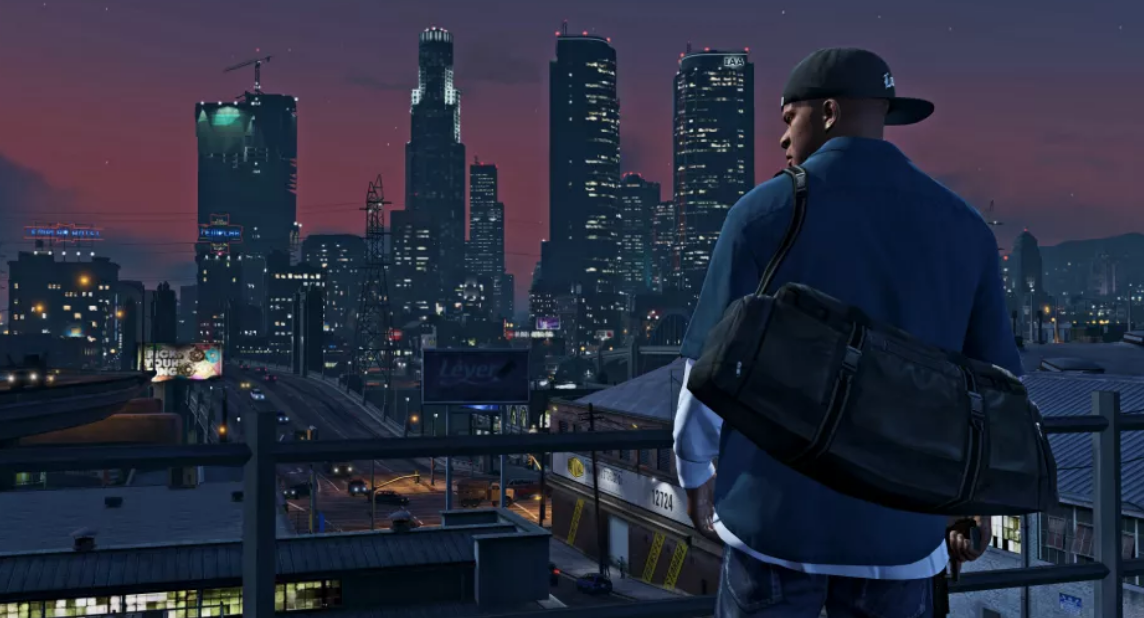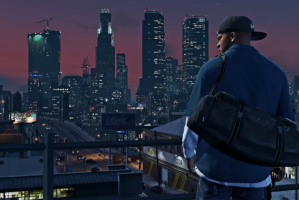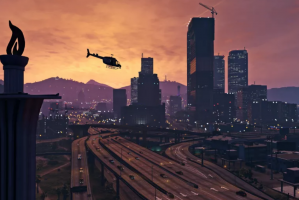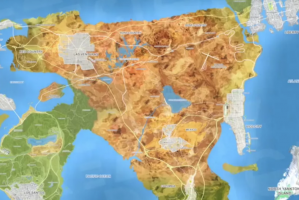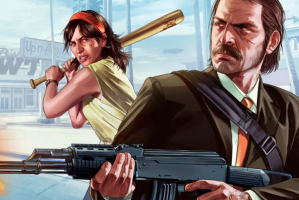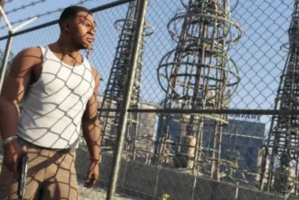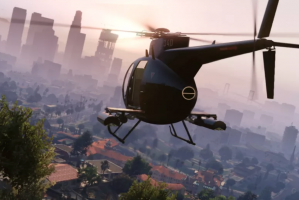 GTA 6 – What do we know so far
Below you will find the overview of all the hottest leaks and rumors that give us a clue when GTA 6 could possibly come out – and what fans may expect to get with the latest installment of the famous franchise. We urge you to take this information with a pinch of salt – some claims may be outdated, a few have been removed from the internet and some may be nothing more than wishful thinking of hardcore fans. 
Website artwork
It's just a tiny thing really (though surely it will be enough for some Rockstar fans to get their hope high) but there have been some additions to the Rockstar website that made keen observers curious. The additions that we are talking about (via GamesRadar) are certain new pieces of artwork added to the site's menus that seem  to have no connection to any of Rockstar's games that currently exist. 
The first item is an android with his arms around a champagne bottle that has year 1998 indicated on it (which is  Rockstar's founding year) and the second is a red and blue logo with a few of Rockstar's slogans emblazoned on it. 
Just like we said, this is not a lot of news, however, changes introduced byRockstar usually spark the fans' interest since they are constantly scouting for clues related to a possible new game announcement. Remember that  the announcement of Red Dead Redemption 2 happened right after a Twitter logo change sothis may be a meaningful hint to what's in store for us in the future. 
Of course, this could turn out to be simply Rockstar's update to its website with some lovely brand new evergreen imagery—after all, the images are in general totally relevant to Rockstar as a company and we see them as a backdrop of the website's menu, which may mean that they're not as important as some think. As there has been no official announcement so far, it is hard to make definite conclusions.  
Take-Two plays down AAA releases
In an earnings call for Take-Two Interactive – that's the name  of the publisher that owns GTA developer Rockstar, in case you didn't know – shareholders heard that they should expect the "most robust pipeline" of all that the company has come up with till now. On the other hand, Take-Two CEO Strauss H. Zelnick emphasized that there will be some less eventful years in terms of new releases – unfortunately, having in mind that Red Dead Redemption 2 only came out last year, this makes us think that we will still have to wait for new GTA titles, probably more than one year from now.
"Given that we're a company that depends on our creative teams to make as close to perfect products as possible," Zelnick commented, "we have to be willing to live with the vagaries of product deliveries. And that means, sometimes, we will have thin frontline years."
Dan Houser leaves Rockstar
According to the statement released by Rockstar Games parent enterprisey Take-Two Interactive, Houser (who was laying low ever since spring 2019) will part ways with Rockstar in March. His brother Sam Houser will stay with the company, however, as its president.
Dan Houser, a multi talented figure at Rockstar who has written, produced and voiced various projects of the company, was one of the reasons Rockstar Games grew into one of the most important developers in the industry. It's too early to predict how his departure will affect GTA 6's development.
CJ voice actor shoots down rumors
Chris Bellard, the actor who has lent his voice to the famous GTA San Andreas' character CJ, has has denied gossip that he will once again take on his role in GTA 6. On his Instagram profile, Bellard stated that he's "not involved in GTA VI at all".
This doesn't mean that we will not see CJ as a character in the new game (Rockstar is free to hire another actor for the role) but now we know for sure that Bellard isn'tparticipating in the development of the new game and has no plans to do so. 
"Given that we're a company that depends on our creative teams to make as close to perfect products as possible,"  Zelnick commented, "we have to be willing to live with the vagaries of product deliveries. And that means, sometimes, we will have thin frontline years."
Rockstar does not offer their take on any rumors related to the upcoming game, so we cannot tell you anything certain about any actors that may be part of the GTA 6 crew till the company releases an official comment.  
Steven Ogg at Brazil Game Show
Steven Ogg, the actor who played the character Trevor in GTA 5, came to the Brazil Game Show in October 2019. A person  who was at the event as well, Ogg mentioned that GTA 6 will come out "soon". Ogg muses (and that is the base of the rumor, not any real conformation from the company), that Rockstar products "take 7-8 years to make, do the math." If we count from GTA 5's 2013 launch date we have a reason to think that GTA 6 might indeed be launched in 2020 or 2021, at the same time when the next generation of consoles reaches the market. This is very optimistic though given that so far there has been very little information about the upcoming game, however, everything is possible. Let's watch and see.  
Scouting areas in Florida
There have been plenty of rumors about possible location in Florida setting – perhaps even the possibility that the game will span across the whole state. This is due to a leaked letter that was  given legitimacy by a reputable Rockstar leaker, @Yan2295. The letter was supposedly sent to a Florida store and it requested its permission for Rockstar Games to check out the premises, possibly for inspiration in the game that is in the works at the moment – mentioning a location scout Leah Sokolowsky who dropped a word or two about an important digital media client in a podcast in May 2019 (via Daily Star).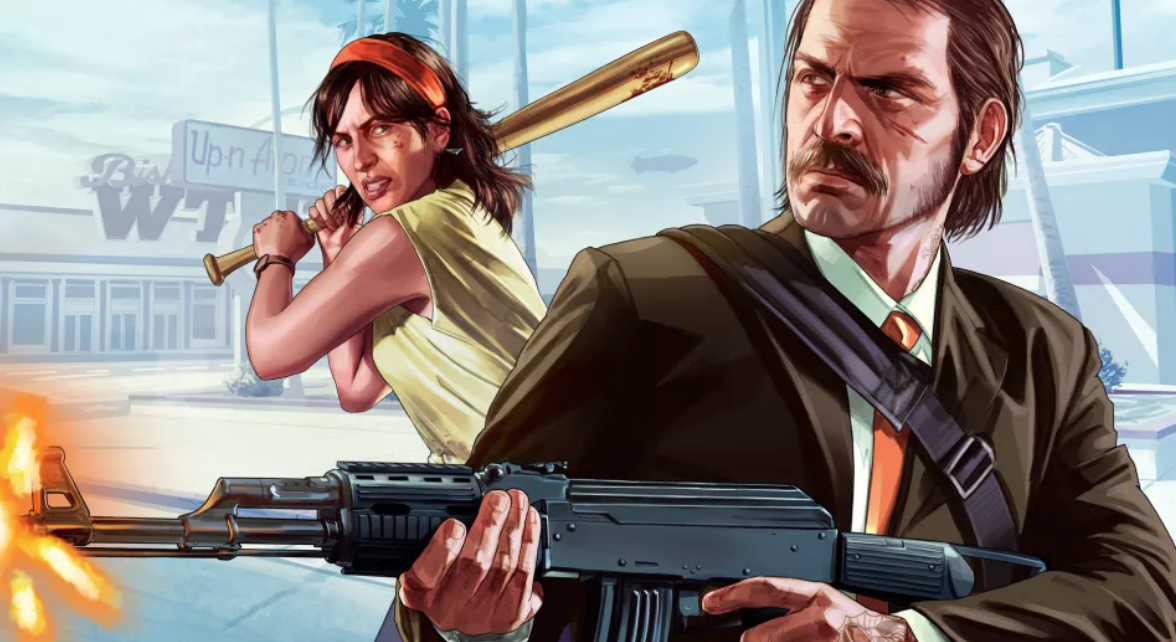 Edinburgh Rockstar HQ
There is another rumor that tentatively suggests GTA 6's imminent arrival and it appeared on the website Edinburgh Live. The website says that Rockstar's HQ in Edinburgh removed the Red Dead Redemption 2 banner not a long time ago. It is assumed that another banner will replace it, and it's up to you to guess which one.  It is totally possible that there will be an announcement of another game, a change in design or simply redecoration of the premises.. Nobody knows for sure.
Project Americas
We have another interesting Grand Theft Auto 6 leak (this time via GamesRadar). It's been around for a while, and we think it's worth mentioning it even though we suggest you do not make too much of it, especially because it comes from a now-deleted Reddit post. It is true that certain alleged facts mentioned in this leak do corroborate earlier rumors, yet it is always wise to be sceptical. We cannot be certain about anything related to r Grand Theft Auto 6 till Rockstar itself makes a formal announcement.
Anyway, it's still fun to try to guess what the future of the Grand Theft Auto franchise may bring us. In this case, the Reddit poster behind the leak, claims that a game, titled Project Americas, has been in development since 2015 although there was a pause while Red Dead Redemption 2 was the center of attention. GTA 6 may turn out to encompass a large area (more than one location: possibly Vice City, as well as Liberty City and an imaginary city based on Rio de Janeiro) and span across several decades (1970s to 1980s) . 
The game will supposedly have one playable protagonist called Ricardo and play through his story: he is  an ambitious drug lord, whose personality is based on characters from Netflix's Narcos series. There will be multiple chapters in the story, and a lot of attention will be given to the visuals of changes while the story unravels. The post does not specify any concrete launch date, but it claims that it will most likely be released for the next generation only. 
It may be that the whole report is fake news ( the poster himself admits that the game's pre-alpha status means nothing has been decided for sure yet), however, there may be a grain of truth in it. For example, a next-gen-only launch sounds like a possibility.  But do not get too excited – keep in mind that the post has been denied by Kotaku's Jason Schreier.
A good rule of thumb is that if a video game leak is a giant list of incredible-sounding bullet points, it's fake https://t.co/lWHFRv9xZk pic.twitter.com/o9SZWcQPuJ

— Jason Schreier (@jasonschreier) July 2, 2019

Another rumor leak?
This one sound too far fetched to be true, but.. this particular leak claims that Grand Theft Auto 6 will be back to multiple former locations, include certain elements of Red Dead Redemption 2, and won't be launched on the current generation consoles. This is what an anonymous post that appeared on Pastebin ays, but this post is now gone from the website.
The now-removed post says that GTA 6 will enable players to move between a number of big cities, such as Liberty City and Vice City. The author also explains that you would start off as a minor drug runner and then join an infamous gang and soon move up the food chain.
Moreover, according to the post Rockstar first would like to see how the new-generation consoles are doing (PS5 and Xbox Two) since GTA 6 wouldn't be able to be launched on the PlayStation 4 or Xbox One because of memory restrictions. The anonymous author also said that GTA 6 will include both major cities as well as plenty of highways and Blaine County-like landscapes among it all.
What is more, according to the post even though the game is set in a time-restricted era, players will experience flashbacks between missions as well as have Red Dead Redemption 2-type dialogues that follow the greet/antagonise pattern.
While there are loads of location-related rumors, the anonymous Pastebin post is supported by review on Glassdoor by a Rockstar Games QA tester, which is now gone from the website (via Dexerto). The post included a mysterious message that contained the first letter of every sentence. The letters, when put together, read 'GTA6LSVCLC'. This could be deciphered as possible locations of Grand Theft Auto 6: Los Santos, Vice City, and Liberty City.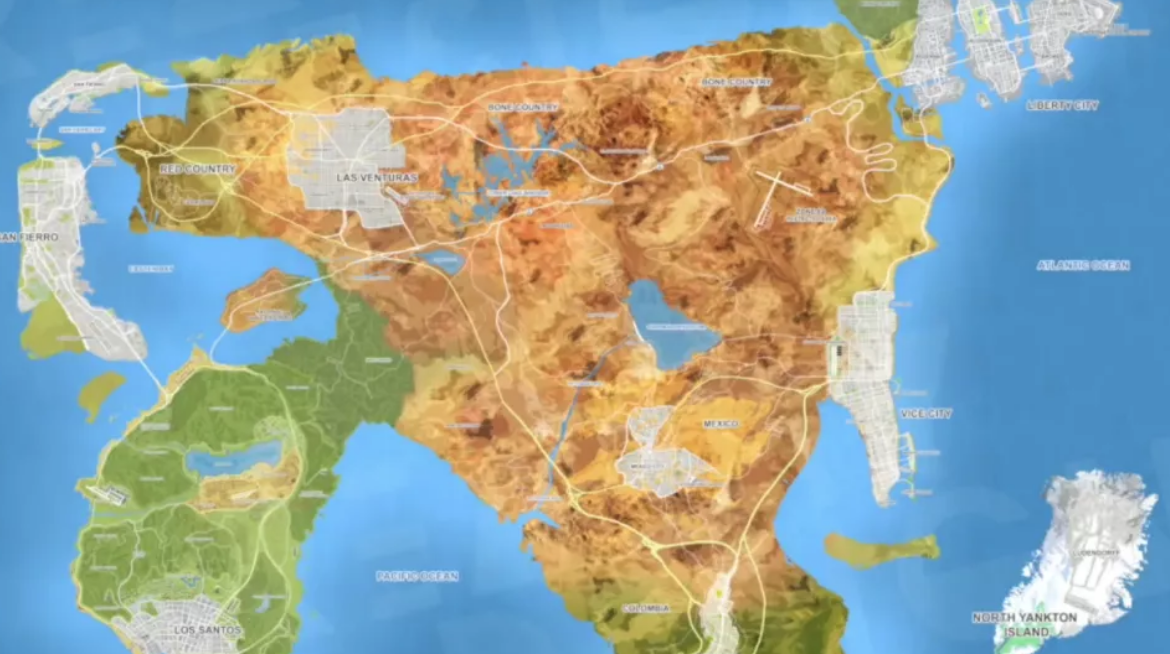 Job advertisements
OK, admittedly, this is not much of a giveaway, but Rockstar has been posting job ads for a huge number of programming positions. We can only hope that they are getting ready for something big, and let's keep our fingers crossed that it is indeed the upcoming Grand Theft Auto 6 that the company is gathering forces for. 
The Know report on Vice City
The most serious sounding Grand Theft Auto 6 rumor sprung out from YouTube channel The Know. It talks about a reliable inside source that confirms that  GTA 6 will be released in 2021-2022 and is currently in the works under the code name Project Americas.
Why is this code name used? It is suggested that this is due to the fact that players will be able to move between the US and South America in the new game, (even though most of the action will happen in the United States). Considering this, as well as the source's claim that the game will mostly be set in Vice City (the Rockstar's rendition of Miami) makes us think that the game could concentrate mainly on drug trafficking and be heavily inspired by  critically acclaimed shows and movies such as Narcos and Tom Cruise's Made in America. If Rockstar sticks to the 80s setting, it will go well with the drug theme. So far there has been zero comment from Rockstar, and these rumors are just guesses and wild assumptions. However, these are interesting ideas, and if the developer decides to make them come true, the fans will surely appreciate that.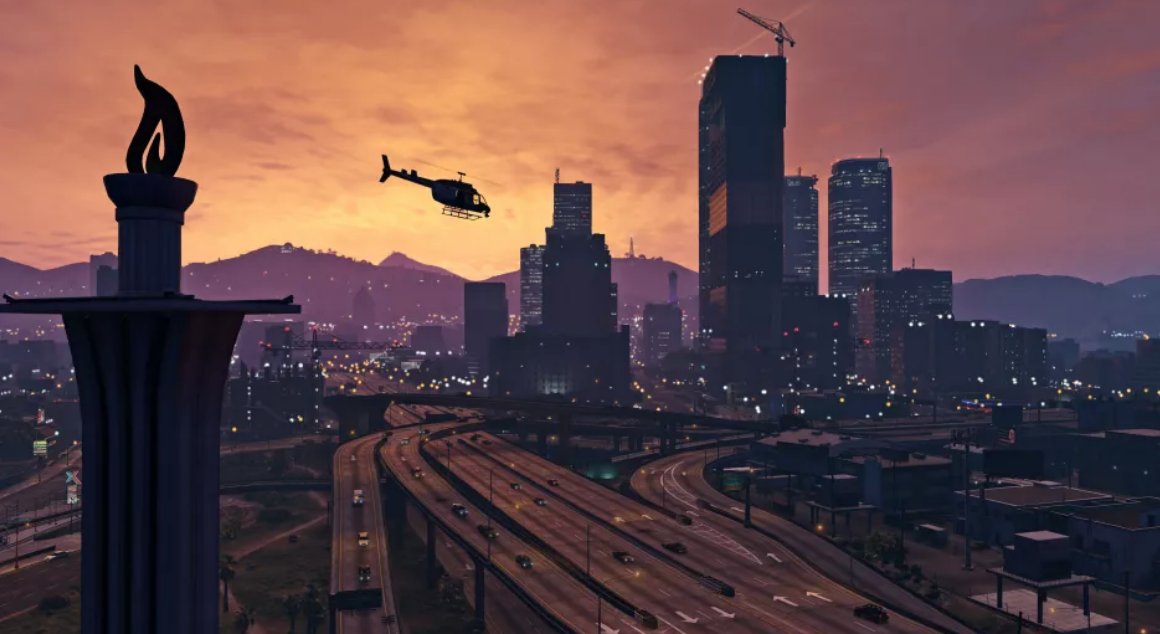 GTA 6 is definitely coming and there are ideas
We know for sure that GTA 6 is going to be an ambitious project and the company is thinking big, from the very start. Rockstar President Leslie Benzies talked about the conception of the upcoming game in an interview that he gave to  Develop magazine in 2013. "We don't know what GTA 6 will be, but we've got some ideas," commented Benzies in his interview. 
Well, this is certainly not a lot of information, but it comes right from the source, so it has to count for something. Benzies then elaborated in greater detail regarding  what sort of ideas circulate at Rockstar and what inspires the team. 
"We've got about 45 years' worth of ideas we want to do," he also said. "We'll pick the right ones." "The map and story get worked up together, and the story is a basic flow of how it works out so you can layer the mission in."
We are certainly glad to hear that Rockstar is teaming with ideas for the much-awaitedGTA 6. We only hope it will choose the best of them and gets down to work soon as we are all totally ready for the new exciting game. 
---