GTA 6 reveal date could be 'leaked' by Google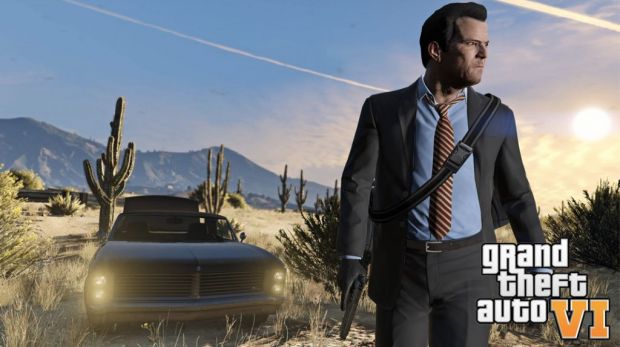 GTA 6 reveal date could be 'leaked' by Google
A Google search for GTA 6 may have given fans of the Grand Theft Auto series a look at a possible announcement date for the highly-anticipated title, a YouTuber has found.
Ever since Grand Theft Auto V released back in 2013, fans of the extremely popular sandbox franchise have been gearing for any sort of news about GTA 6. With Rockstar Games focusing on delivering Red Dead Redemption 2, things have been quieter than some fans may like.
However, numerous apparent leaks have surfaced – despite some being outrageously fake – and speculation has begun to drum up again after RDR2 finally made its way to PC players. Now though, a new Google search result has seemingly hinted at when we can potentially expect to get our first confirmation of the new GTA game.
According to YouTuber ZacCoxTV, who rounds up Grand Theft Auto news, some fans have been finding a PlayStation bundle search result when they look up 'GTA 6'.
What makes this even more interesting is that the listing, which is in Spanish, seemingly stands on the official PlayStation website and not another retailer. It contains information about a megapack for GTA 6 while using the Project America's codename that was bandied about in earlier leaks.
However, when fans have clicked the link to see what is hiding there, they are apparently just sent to the PlayStation homepage and there's no dedicated GTA 6 page to go to.
Now, while the YouTuber points out that people can make up screenshots using the inspect element tool, these images have come from mobile where that's not possible. Further, multiple users on different browsers and devices have reported seeing the result.
Members of the GTA6 subreddit also reported a number of sightings. Some though, haven't been convinced, calling them 'fake ads' that are designed to stir up fans but won't lead to anything.
The fake ads are very plausible. It's been twice that I've seen people post a screenshot about gta 6 being in the ps5 megapack on google which was all in Spanish too so if you're Spanish and you didn't see anything about gta 6 after googling then I think it's definitely just fake ads.
Regardless, though some fans have been convinced that the announcement isn't all too far away. With the PlayStation Awards happening on December 3, there has been speculation of a reveal of some kind – with ZacCoxTV also pointing towards this point.
However, that would be out of character for Rockstar who usually do things by themselves and then let Sony, who have the console advertising exclusive rights, to promote it at a later date.
---